CURRICULUM—Elementary through High School Students
Instruction for the following curriculum is age-appropriate and based on grade combinations (elementary through high school), class specifics, and/or time considerations. The primary skills at each level are covered in all progressive levels, in addition to the introduction of new and advanced curriculum as levels progress.
Dance education is incorporated in each level of classes, as an integral component of the social skills training. Dance breaks down inhibitions, establishes respect, develops confidence, and teaches students how to appropriately interact with the opposite gender in a positive environment.
Cotillion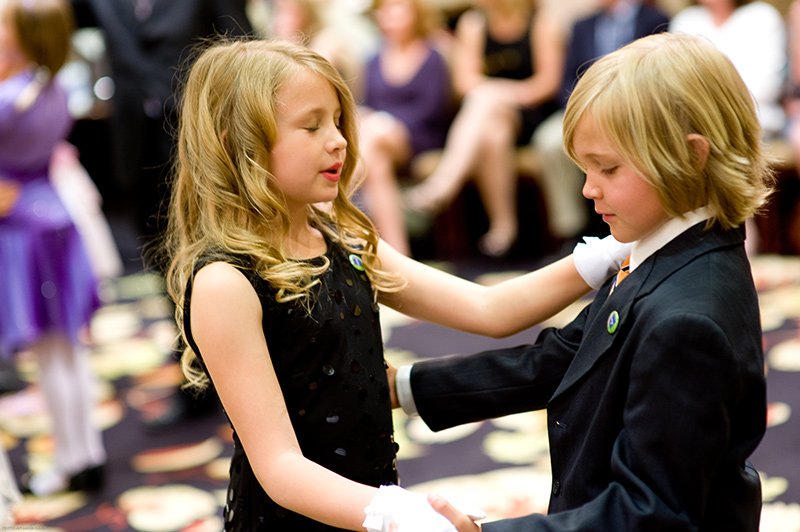 COTILLION is designed to introduce students to social skills fundamentals that will instill confidence in developing positive relationships.
Social Skills Fundamentals
Introductions –

5 Essential Elements

Courtesy & Consideration
Listening & Conversation
Making Good Choices
Basic Table Manners
Dance Education
Foxtrot
Waltz
Bachata
Swing Hustle
Specialty & Folk dances
Club Cotillion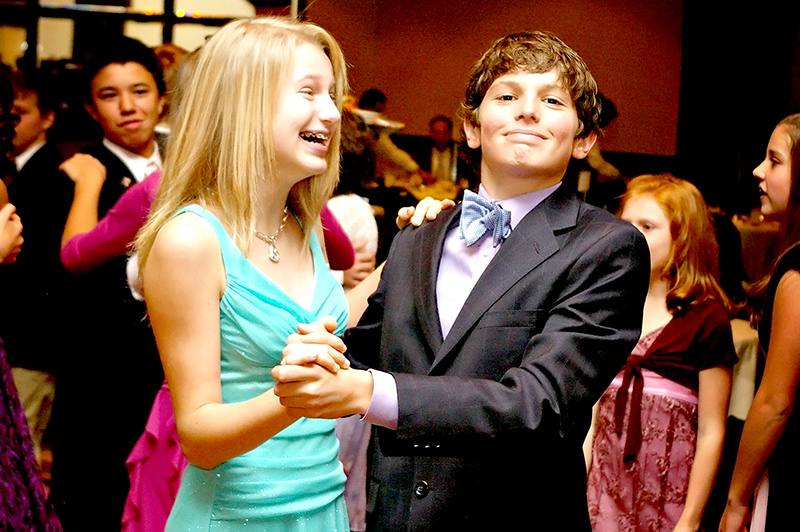 CLUB COTILLION instructs students on how social skills affect all of their relationships, position them from a point of strength, and are the foundation of leadership.
Social Skills Development
The Power of First Impressions –

8 Essential Elements

Self-confidence & Respect
Communication —

Rules & Taboos

Teamwork & Leadership
Citizenship
Dining Etiquette —

Rules & Taboos
Dance Education
Foxtrot with patterns
Waltz with patterns
Swing Hustle with patterns
Merengue
Cha Cha
Line Dances
Social Skills Essentials & Advanced College Prep
SOCIAL SKILLS ESSENTIALS is an advanced program in which students learn how social skills define and build character, and are instrumental in achieving success and opening doors of opportunity.
Social Skills Elevation
Relationship Building –

10 Essential Elements in First Impressions

Communication —

Non-verbal & Verbal

High Tech Etiquette— Rules & Taboos
Appearance & Dress
Defining Character & Codes of Conduct
Advanced Dining —

Home, Guest & Restaurant

Social Dating Etiquette —

Rules & Taboos *

College & Job Preparation *
Interview Fundamentals *
*included in Advanced College Prep for high school students
Dance Education
Foxtrot with advanced patterns
Waltz with advanced patterns
East Coast Swing / Jitterbug with advanced patterns
Advanced Latin Dances & patterns –

Salsa, Merengue, Tango & Samba

Two-Step
Advanced Line Dances
Please note: The Social Skills Essentials curriculum is taught at both middle and high school levels. For high school students we call the classes ACP – Advanced College Prep in social skills education. ACP classes cover additional topics not covered at the middle school level as noted in the chart above.
JDW Social Education Programs® also offers training for students from elementary through high school independent of our Cotillion programs through our SEE division. For more information about our independent SEE programs, or to learn how to organize a SEE program for your school, club or other organization, please contact us directly.