The JDW staff are full-time educators who instruct young people, from primary to secondary school levels, in addition to college students and business professionals. Every year over 9,000 students of all ages are instructed on a national basis.
Make the classes engaging and educational,
Convince participants on the essential role social skills have in their relationships and future, and
Continually improve the education and teaching methods.
To learn more about our staff, click on the following photos:
Our Administrative Staff
JDW Social Education Programs® instructs over 9,000 students annually in cities across the United States, representing over 265 instruction days and over 525 classes. Managing schedules, facilities, travel, promotions, printing, marketing, registration, data processing, committee coordination, communication and customer service is a huge undertaking.
The administration of all JDW Social Education Programs® is handled by the following administrative staff members:
Lisa Krause, Customer Relations Director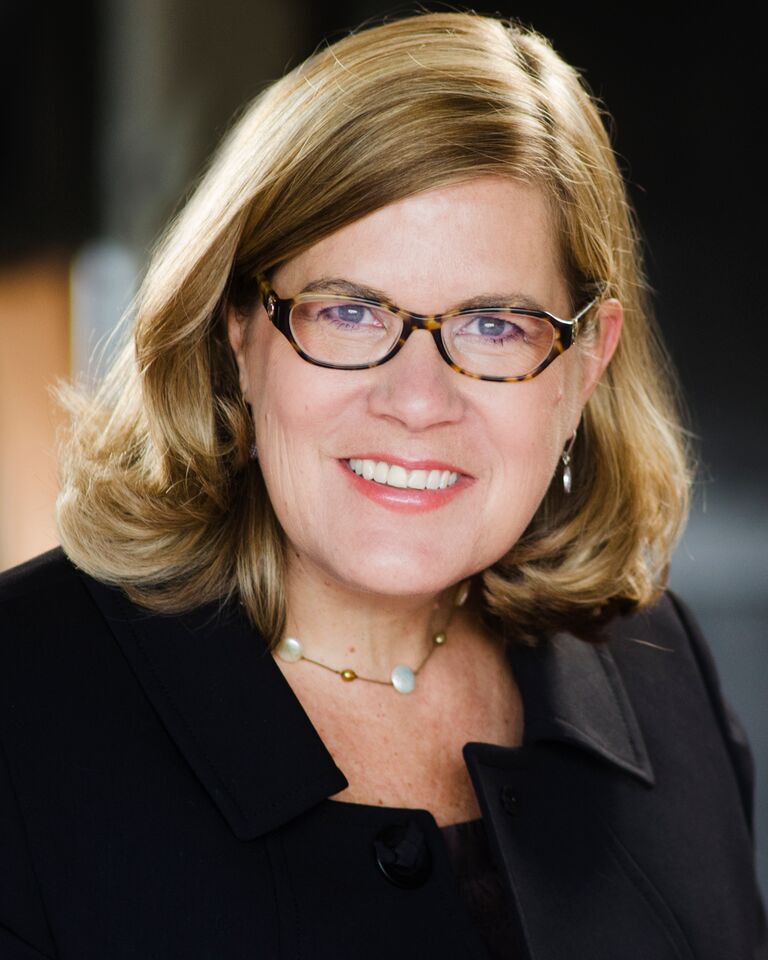 Lisa Krause joined the Jon D. Williams Cotillions team in August 2015 as our Customer Relations Director. In this role she is the primary liaison between the Company, chairwomen, committee members as well as our many valuable customers. She also manages the company's website and registration processes to insure all information is accurate and current.
Previously she worked for 10 years in Denver Public Schools at an elementary school where she helped out in a 2nd grade classroom. Among her gifts is a lot of experience working with parents and advocating for children. We are sure this experience will be appreciated by our Cotillion families and Chairwomen.
Lisa is the proud mother of daughter Kailey, who is a student at Chapman University in California, and son Cooper, who is a senior in high school. Cooper attended our Cotillion program at the Denver Museum of Nature & Science. She has recently celebrated her 25th anniversary with her husband, Gary.
In addition, Lisa loves to cook and bake and has worked part-time at a gourmet kitchen store. In that capacity, Lisa has honed her service skills of listening, problem-solving and satisfying the customer. She also loves to bring goodies to the office to share!
Lisa's community involvement includes volunteering with a local food bank and the Bonfils Blood Center.
Jon D. Williams III., Founder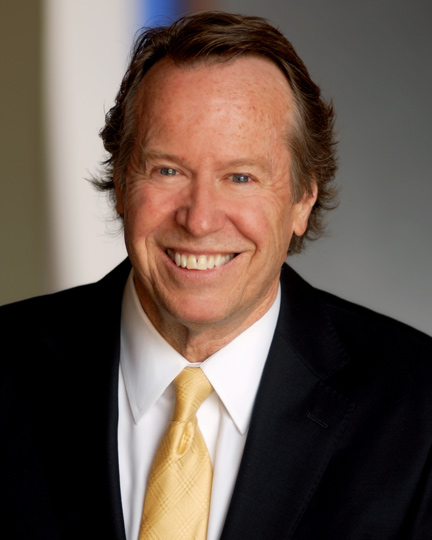 Jon has developed and directed programs for the Company for over 30 years. As a graduate from the University of Denver, with a major in psychology, Jon applied his education to teaching and marketing early on. During college and upon graduation, he was a noted tennis professional in Colorado Springs, Colorado and Palm Beach, Florida before becoming Vice-President of LJA, a Denver-based marketing, design and advertising firm where he developed comprehensive market strategies and business plans for corporate entities.
When Jon joined the family business in 1975, JDWC was comprised of six cotillion programs with an emphasis on dance instruction. Since his involvement and management, the Company has developed into a multi-faceted, national business with an emphasis on social skills education. The Company has four divisions: JDW Cotillions – Dance & Social Etiquette for children, SEE Survival Etiquette Essentials – Social Skills & Character Training for all ages, ESP Executive Social Presentation – adult training programs on Social & Business Relationships for individuals, groups, colleges and businesses, and NCSE - National Center for Social Education – a social skills training program for certification and licensing.
Jon's instruction has been featured by ABC World News and national publications. He still instructs cotillion classes, in addition to making presentations on social education for schools and businesses. With his wife Moira, he is working on a book titled SENSE & CIVILITY – A Practical Guide to Survival Etiquette Essentials.
Cella Morales, Cotillion Director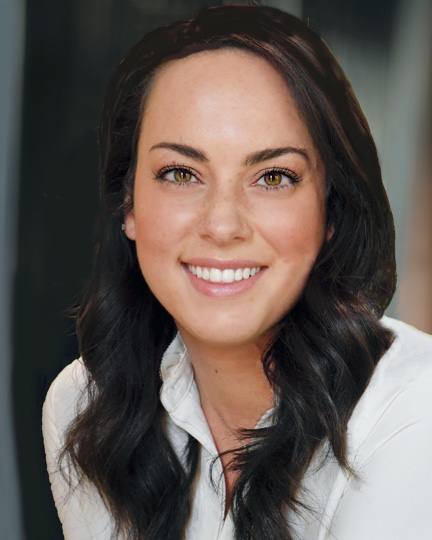 Cella Morales started with JDWC as a Cotillion student at age 11. After the very first class she attended, her parents took her to dinner and she told them that she wanted to become an instructor just like her 2nd grade teacher's daughter, who was a student assistant at the time. Graduating after 3 years of Cotillion classes, she became a Student Assistant for 4 years, and then a Cotillion Coordinator for another 3 years. In 2016 she became a Certified JDWC Instructor having realized her 14 year ambition. During her Cotillion activities, and after studying Art History at the University of Texas at Arlington, Cella has continued her education in Social Psychology, Cultural Studies, and Art & Design. Cella held the position of President of the Art History Student Union and is a member of the Omicron Delta Kappa Leadership Honor Society. She volunteers with many Dallas-Fort Worth area museums in their education and outreach departments. She is also the acting Art Director for JDWC and is active in maintaining its Brand designing its visual content.
Tara Darby Rasheta, Instructor & Director of Program Development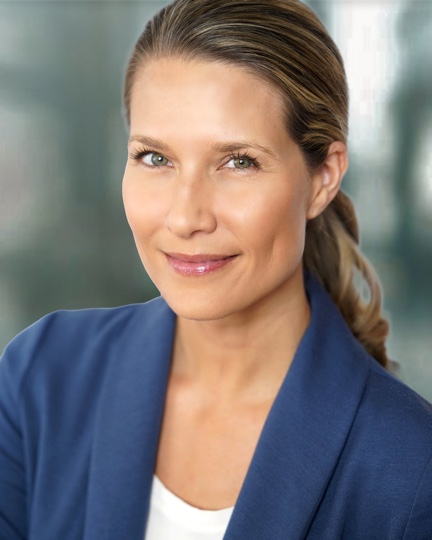 Being honored as Miss Alabama USA in 2004 was a personal highlight for Tara. That same year she won the hit show Fear Factor on NBC and appeared as a guest on Larry King Live to share her experiences. As a professional model, Tara's first career consisted of serving fashion clients like Guess, Jessica Simpson and True Religion. Her broadcasting work allowed her to travel around the world as she hosted shows like the syndicated travel series' Get Out and Crossing Country.
In 2009, Tara co-founded Model Makers Group, a talent consulting company, and Market Models Group, a modeling agency, both of which are still operating today. In her current role as Director of Development for JDW Cotillions, Tara is working hard to make sure that more students around the country can benefit from social skills education. In addition, she is a certified instructor for JDW Cotillions.
Tara resides in Dallas with her husband and two children. She enjoys volunteering through her daughters' schools, is an active member of the Cancer Support Community of North Texas, and participates as a member of the Dallas United Pink Dragon Boat Team. She also founded a non-profit to serve women affected by breast cancer, A Model Patient.
Shelley Jones, President - JDW Cotillions Division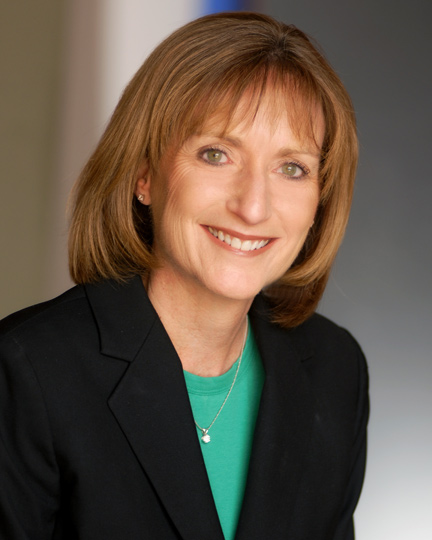 Shelley's career with JDW Social Education Programs began in 1991. In addition to leading our Cotillion Division, including marketing and sales, Shelley manages and instructs cotillion and Executive Social Presentation programs nationwide. She is also the lead for corporate research and development.
Shelley is one of the original program developers and presenters for ESP - Executive Social Presentation, helping to create and instruct the required dining and social etiquette training for cadets at the United States Air Force Academy. She has directed training programs for Cain Travel, Friends First, Jackson National Life Insurance, Marriott Hotels, Atmos Energy, SUNY College, Pikes Peak United Way, Sewell Automotive, University of Denver, University of Wyoming, Dawson College Bound and Three Tomatoes Catering among others.
Shelley was born and raised in upstate New York. She attended Marietta College and graduated with a degree in psychology from the University of Southwestern Louisiana. Mother of three, her volunteer work has included Junior League of Denver, Rocky Mountain Adoption Exchange, Denver Center for the Performing Arts, Open Door and Fort Bend County Women's Center.
Stephen Bowman, Instructor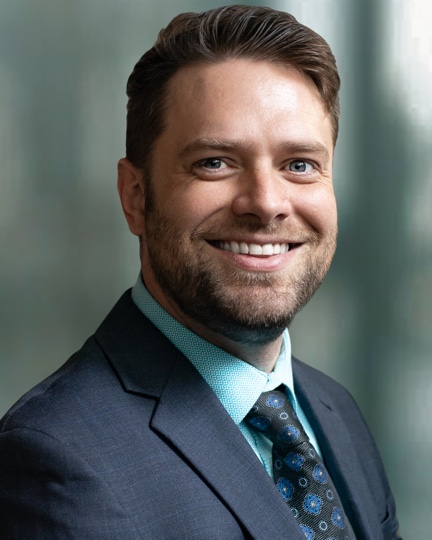 Stephen joined the Cotillion world with a creative skill set that makes education entertaining.
He is a decorated Airman, having joined in 2005 and served on multiple international deployments, including Iraq, Afghanistan, and Libya. He performed Inflight Refueling as a Boom Operator on the KC-135. He then went on to instruct Boom Operators in continuous Inflight Refueling, operating with USAF and NATO fighters, bombers, and cargo aircraft.
Stephen graduated magna cum laude with a bachelor's degree in Applied Arts and Sciences from the University of North Texas, where he studied Chemistry and Biology. During his student tenure, he instructed Organic Chemistry under Dr. Sushama Dandekar.
Stephen's professional focuses include advising local businesses to expand their impact and advancing the occupational/professional ambitions of his clients and associates.
Today, Stephen resides in Denton, Texas with his girlfriend and two children. He hosts a podcast, is writing his second novel, and is an active member in the local 'Magic' community.
McKinley Hamilton, Instructor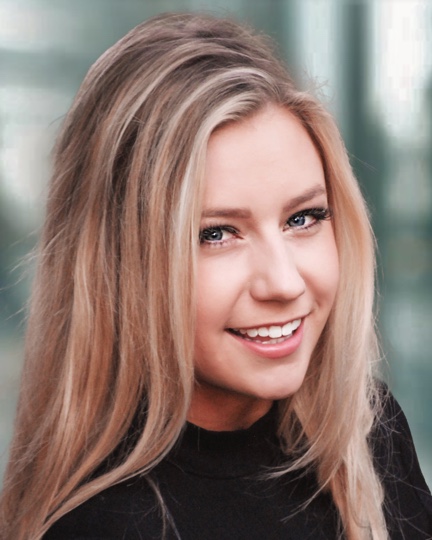 McKinley's love for Cotillion began after the very first class she attended as a student in the 4th grade. After completing seven years of the program, she went on to become a senior student instructor and wonderful role model for our young students. McKinley attended the University of Alabama on a full academic scholarship, graduating with a General Studies degree with a focus on leadership and entrepreneurship.
McKinley attributes much of her success and confidence in life to the skills she gained from Cotillion. For this reason, she is excited to join the JDW team as an instructor and share these skills with the next generation of future leaders.
While attending college, McKinley was active in Best Buddies and the event coordinator for this program. Also active in her Phi Mu sorority, she served on the national leadership committee. She continues to volunteer her time as an advisor for the Phi Mu chapter at CU Boulder.
McKinley is a licensed Loan Officer with Cherry Creek Mortgage. She spends her time listening to podcasts, trying new restaurants, and fundraising for the Denver Ballet Guild, which actively works to promote the art of dance in Colorado through fundraisers and member programs. McKinley is also studying to become a certified herbalist.
Gabrielle Hercha Adams, Instructor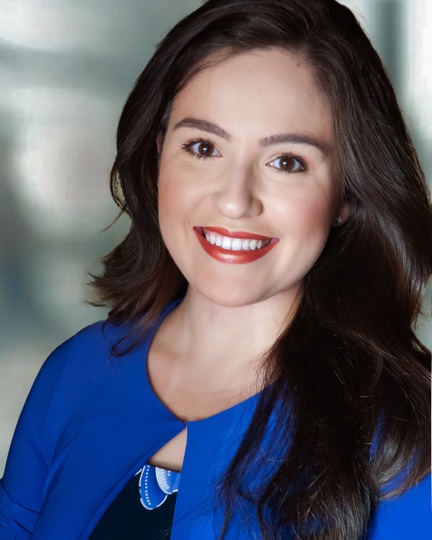 Anagabriela 'Gabrielle' began her journey with JDWC as a student, and then went on to become a Student Instructor throughout high school and college. After completing her Associates Degree in Communication from the Colorado Early College, she officially joined the JDW team.
Born in Monterrey, Mexico, her family moved and has lived in Colorado since she was seven years old. Being 100% bilingual, she has used her background to work as an Interpreter for children's therapies. Gabrielle is a natural with children and comfortable speaking in front of crowds. She won the Public Speaking Award and holds pageant titles in National American Miss Denver, International United Miss Colorado, and Miss Royalty America.
Additionally, she has been a guest speaker on local radio networks, podcasts, Christian churches and featured in a promotional video for her college. Her interests include reading the Bible, investing time into her photography business, baking, traveling, spending time with her husband, and family game nights.
Cailey Brandon, Instructor
During Cailey's homeschool education, she completed five years of intensive classical education. These studies included weekly essays, public speaking, debate and ballroom dance. Soon her passion for social etiquette and face-to-face communication ignited into a passion for teaching, equipping students with the same tools she feels are necessary for success and professional achievements.
In 2014, Cailey began as an instructor for a non-profit organization at Chamberlain Performing Arts teaching dance to young individuals with special needs. Prior to this, Cailey studied as a pre-professional ballerina at the same dance school. After an unfortunate injury, she was forced to discontinue her dance career, but had continued teaching dance as well as educational courses. During her undergraduate at The University of Texas at Dallas, she focused on psychological studies such as childhood, social and personality development.
In addition to joining JDWC instruction team, Cailey is a certified Pilates instructor and movement therapist for neurological and physiological disorders. She achieved her Master's in Applied Cognition and Neuroscience at UTD, and practices functional neurology and neuromuscular rehabilitation.
Cailey and her husband live in Plano, Texas. Both serve in the Belong Ministry at HPUMC, a community of individuals with special needs. Cailey acts as their contracted choreographer for musical theater and day class stage skills programs. As a retired ballerina, Cailey plays an active role in fundraising for the arts, while also contributing to the Bendy Bodies organization dedicated to the education and research of hypermobility disorders.