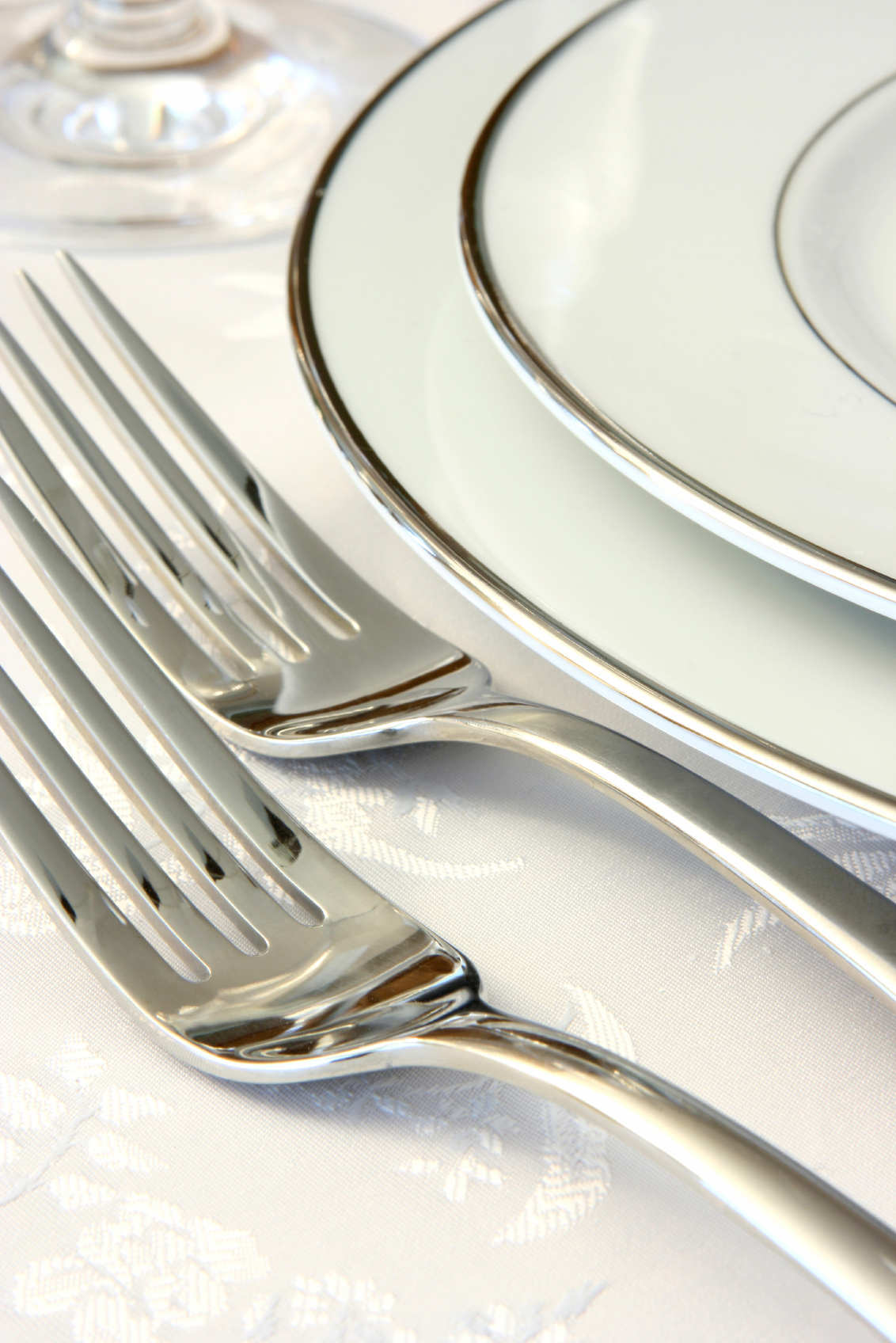 DINING ETIQUETTE & ENTERTAINING / BREAKING BREAD & MAKING DEALS
Table etiquette and manners are as old as human society itself. For nowhere is the measure of our humanity and education more clearly displayed than at the table.
It is no coincidence that every society on earth, both ancient and modern, observes specific rituals of dining. Eating is not only a necessity, it is an opportunity to develop and renew relationships. It is a time of sharing our well-being and extending respect and courtesy toward family, friends and colleagues. Our understanding and application of proper dining etiquette and table manners reflects our education. In the business world, dining has become an instrumental part of promoting, developing and sustaining a network of relationships.
ESP instructs the intricacies of contemporary dining etiquette, table manners, social and business dining and entertaining. The curriculum is designed to instill confidence. Being comfortable at the table gives you the ability to relax, enjoy and focus on the opportunities at hand.
Why? Because, contrary to popular belief, it is not what we eat that makes the person, but how we eat it.
Course Subjects Include:
Table Etiquette & Table Manners
Tableware Savvy – silverware, dishware & glassware
Rules & Taboos of the Table
Wine Etiquette
Being a Guest, Host or Hostess
Business & Home Entertainment
Restaurant Protocol - ordering, paying & tipping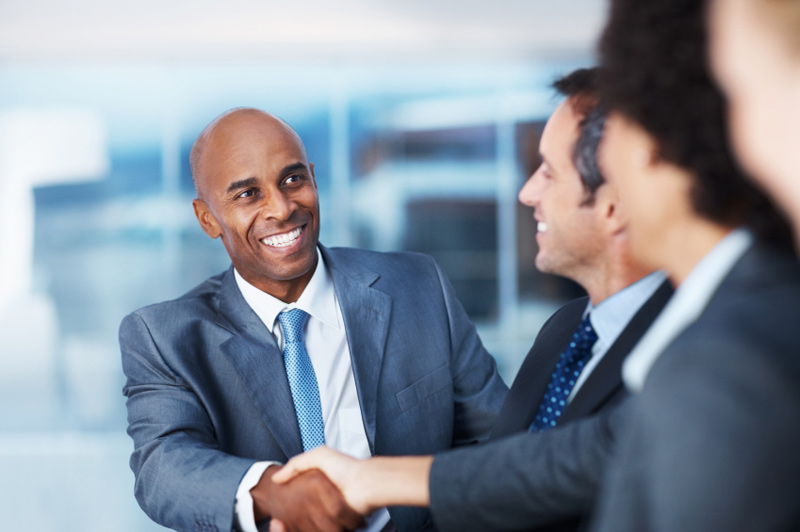 DEVELOPING SUCCESSFUL RELATIONSHIPS
When you meet someone for the first time that person forms an initial impression of you – negative or positive – within one tenth of a second.
Introductions are the beginning of relationships – relationships that can end in a few moments or last a lifetime. Understanding the techniques incorporated in making good introductions and lasting impressions is essential for developing relationships, both professionally and personally. From the start, you are observed and evaluated based on non-verbal and verbal cues reflected by your body language, facial expression, eye contact, voice, gesture, appearance and attitude. You want to send out the right messages that create a positive image which positions you from a point of strength--of being likeable, approachable, professional and successful. ESP trains individuals how to make first impressions that succeed past the first encounter.
Why? Because you never have a second chance to make a good first impression.
Course Subjects Include:
Social Intelligence & The Power of Social Skills
First Impression Essentials
Non-verbal Expressions & Signals
Body Language & Posture
Eye Contact & Handshakes
Introductions & Greetings
Common Courtesies & Gestures of Respect
Building Long Term Relationships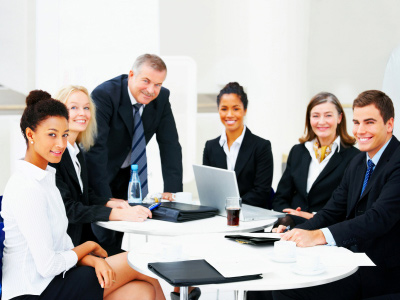 APPEARANCE & DRESS – CREATING A POSITIVE IMAGE & PERSONAL BRAND
Our appearance and dress not only reflects our self-image, but also our strengths, weaknesses and capabilities as perceived by others.
How you groom and dress is not only an individual statement, it is part of your personal brand that positions you in the eyes of others. It is an expression of your personality and a reflection of your attitude, focus, stature and status. Understanding the psychology of your appearance, the variables involved and how to maximize them, will give you confidence in any social or business situation. The attention to detail spent on personal care, knowing what to wear, how to wear it, and when to wear it has a direct effect on influencing people, positively or negatively.
Are you trustworthy, are you a professional, are you successful? Or, are you overly casual, intimidating, disrespectful to yourself and/or others? The observations that people make – right or wrong – come down to one question: Do I like you? And, if you want to be liked, hired, promoted, make a positive impression, and influence those you meet – you must have the knowledge of what it takes to be your best.
Why? Because often first judgments are not made on how good the product is, but how it is packaged.
Course Subjects Include:
Personal Branding – the psychology of appearance
Personal Care & Grooming
Personal Habits & Distractions
Professional Dress Expectations
Body Shape, Body Line, Fit & Harmony
Accessorizing
Psychology of Color
Dressing for Business & Social Occasions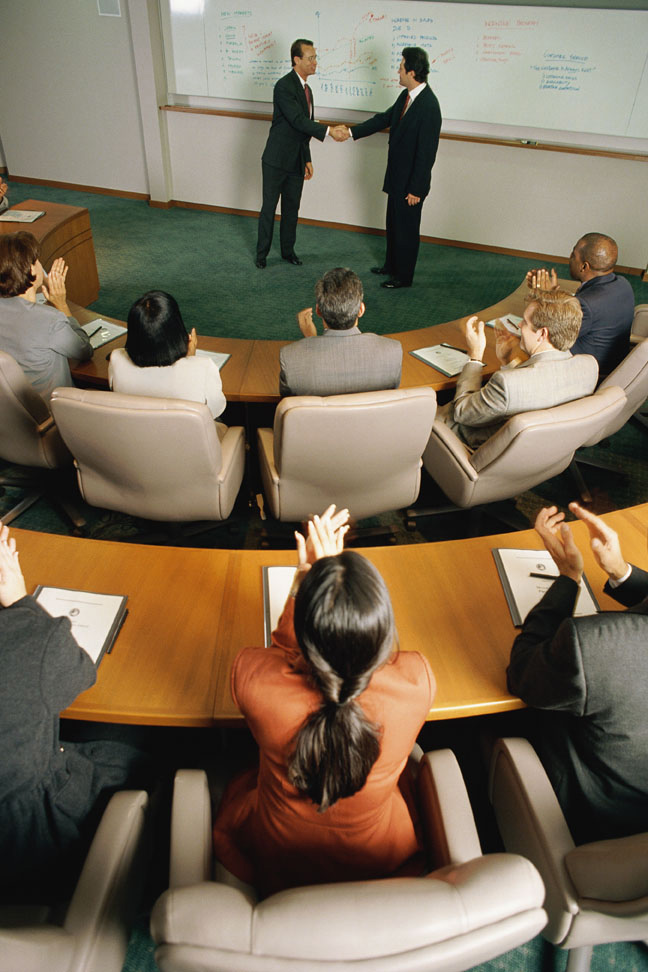 THE ART OF EFFECTIVE COMMUNICATION
In a study of recruiters from companies with more than 50,000 employees, communication skills were cited as the most decisive factor in staffing management positions.
With a few simple words you can either endear yourself to others, hurt, please, insult, attract, repel, compliment, anger – build or destroy relationships. Knowing how to communicate effectively is an instrumental part of developing good social and business skills. Having good communication skills positions you favorably with family, friends and anyone you meet.
In business, communication skills are vital for job satisfaction, performance, decision-making and morale. People spend over 75% of every day communicating and trying to convey their thoughts and messages to others. ESP will train you in specific communication tools and techniques that will significantly improve how you can effectively transmit your message – verbally, physically, emotionally, compositionally and electronically.
Why? Because what we say and how we say it, how we listen and what we hear can either open or close doors for opportunities and relationships.
Course Subjects Include:
Internal & External Communication
Non-verbal and Verbal Communication
The Art of Listening
The Art of Conversation
Team Communication & Leadership Dynamics
The Art of Networking
High-Tech Etiquette – phone, cell, email, text, & social media
Invitation and Thank You Note Etiquette
Communicating with Difficult People
Motivating & Influencing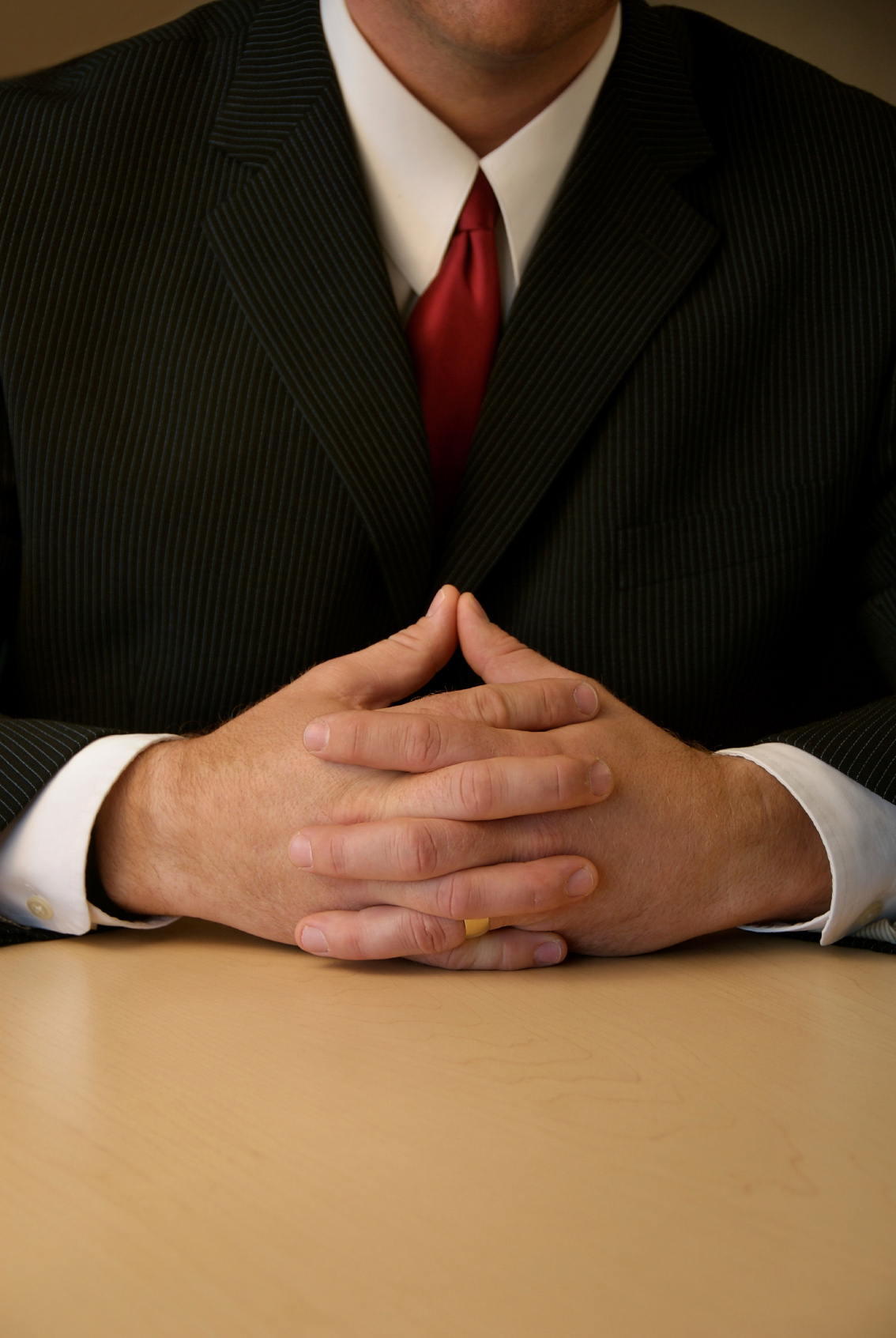 CUSTOMER & EMPLOYEE RELATIONS – DEVELOPING & MAINTAINING PROFESSIONAL RELATIONSHIPS
Obtaining a new customer costs 5 times more than retaining a loyal customer, and replacing an employee will cost 100% or more of that employee's annual wages.
How employees act with customers and each other will directly affect every company's bottom-line. Successful business relationships are based on how people get along, respect and mutually benefit one another. How you present yourself physically, emotionally and professionally to your employers, peers and clients defines your image and credibility. Over 68% of customers leave a business relationship due to a perceived attitude of indifference displayed by company representatives, which translates to poor customer service.
Why? Because people are the key to success.
Course Subjects Include:
10 Essentials for Improving Customer Relations
10 Essentials for Improving Employee Relations
Service - The Bottom Line
What Employers Want - What Employees Want
Dealing with Difficult People / Conflict Resolution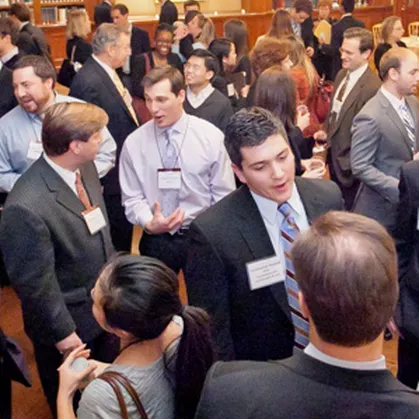 NETWORKING: NO MAN'S AN ISLAND
Relationships are critical to every measure of engagement. Whether you wish to promote your personal brand or company's brand, advance your career, or just meet and interact well with others, you must have social intelligence to project charm, likeability, and credibility to build a vast network of relationships. Subsequently, successful relationships are those that afford mutual value for all parties and rely on substantive human connections. This course explores appropriate ways to meet and interact with others in both social and professional settings. ESP will teach you critical techniques for leveraging successful internal and external networking opportunities.
Course Subjects Include:
Polished Appeal
Eye Contact and Handshakes
Introductions and Greetings
3 Seconds of Courage
Networking Know How's
Goal-oriented Networking & Who's Who Reconnaissance
Growing Your Network & Traversing Networking Avenues
Building Rapport & Nurturing Connections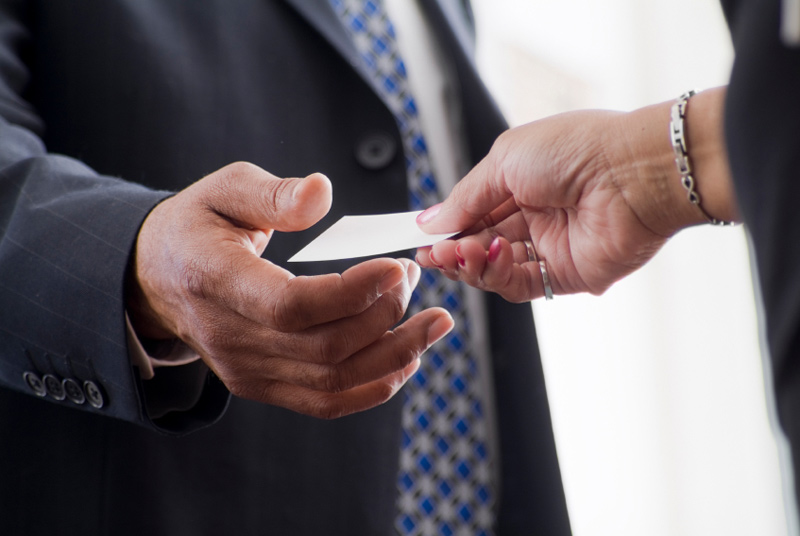 INTERVIEW DYNAMICS: HOW TO MAXIMIZE YOUR POTENTIAL AND REMOVE RISKS
In studies conducted with HR managers, it was determined that within 2 minutes of an interview they have made up their mind if you are a candidate or not.
We live in a very competitive society where not everyone is going to get the position for which they apply. To enter or advance in the job market it is essential to: develop a strategic plan-of-action, research your industry and market, develop your resume and support materials, uniquely differentiate and position yourself, prepare and practice, know how to conduct an interview, and know how and when to follow-up.
Every aspect of your social skills will be on display and you must be prepared to present the best possible package. Do you make a good first impression? Does your appearance portray your professionalism? Can you effectively communicate with clients and employees? Can you clearly demonstrate your abilities? Are you a leader? ESP provides the competitive edge you need to accomplish your interviewing objectives and achieve long-term career goals.
Why? Because you need every asset you have to advance and distinguish yourself and gain a competitive edge.
Course Subjects Include:
Interview Plan-of-Action
Research – the competitive edge
Appearance & Dress
Building Dynamics
First Impressions & Introductions
Interview & Presentation Essentials
Follow-up – maximizing your potential
Mock Interviews